EJSD Christmas Break Christmas Break for students will begin Monday, December 20th through Tuesday, January 4, 2022. Students will return to school on Wednesday, January 5, 2022.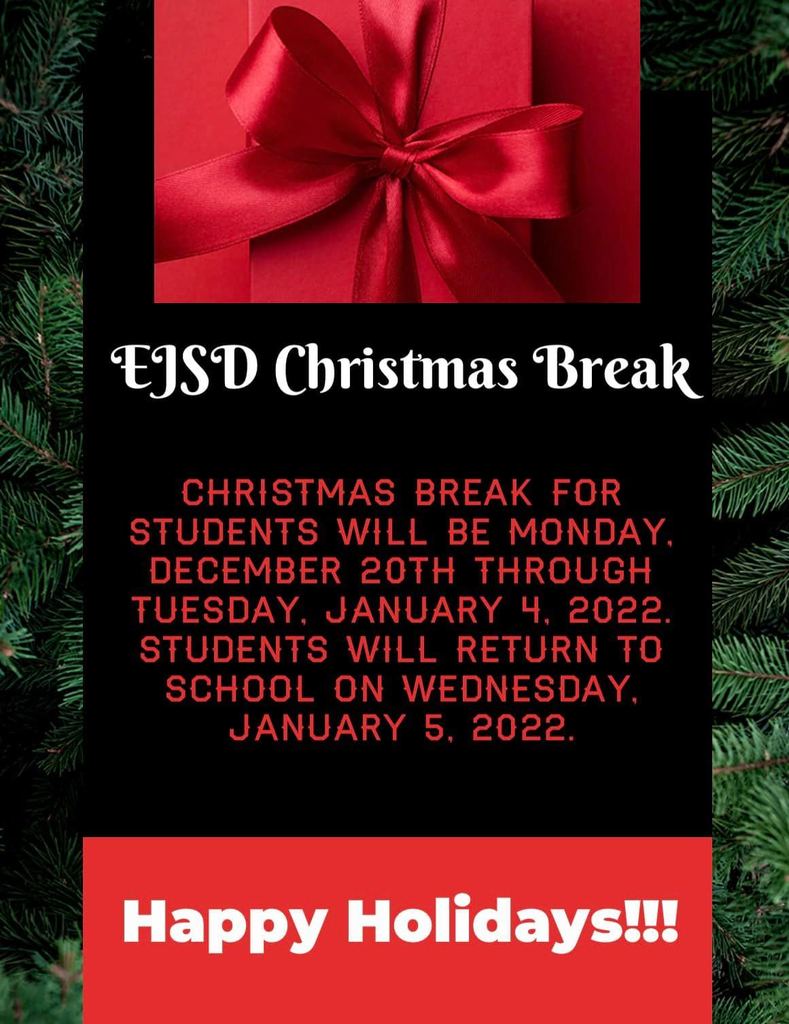 East Jasper School District Second Benchmark Assessment Schedule. December 14-21, 2021 Heidelberg Junior High School

Please join us for the Title 1 Annual Parent and Stakeholder Meeting. Wednesday, November 10 at 6:00 pm.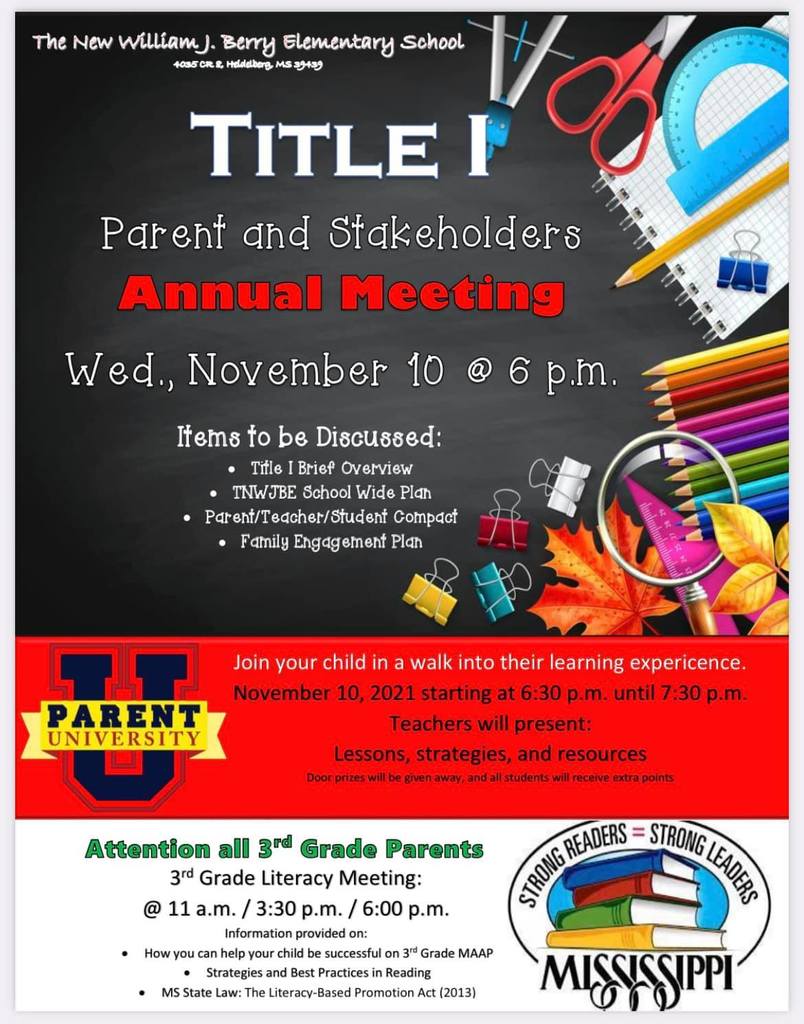 Come join us to cheer on HHS as they play Quitman. Tickets can be purchased at
www.gofan.co
Games start at 5:00 pm.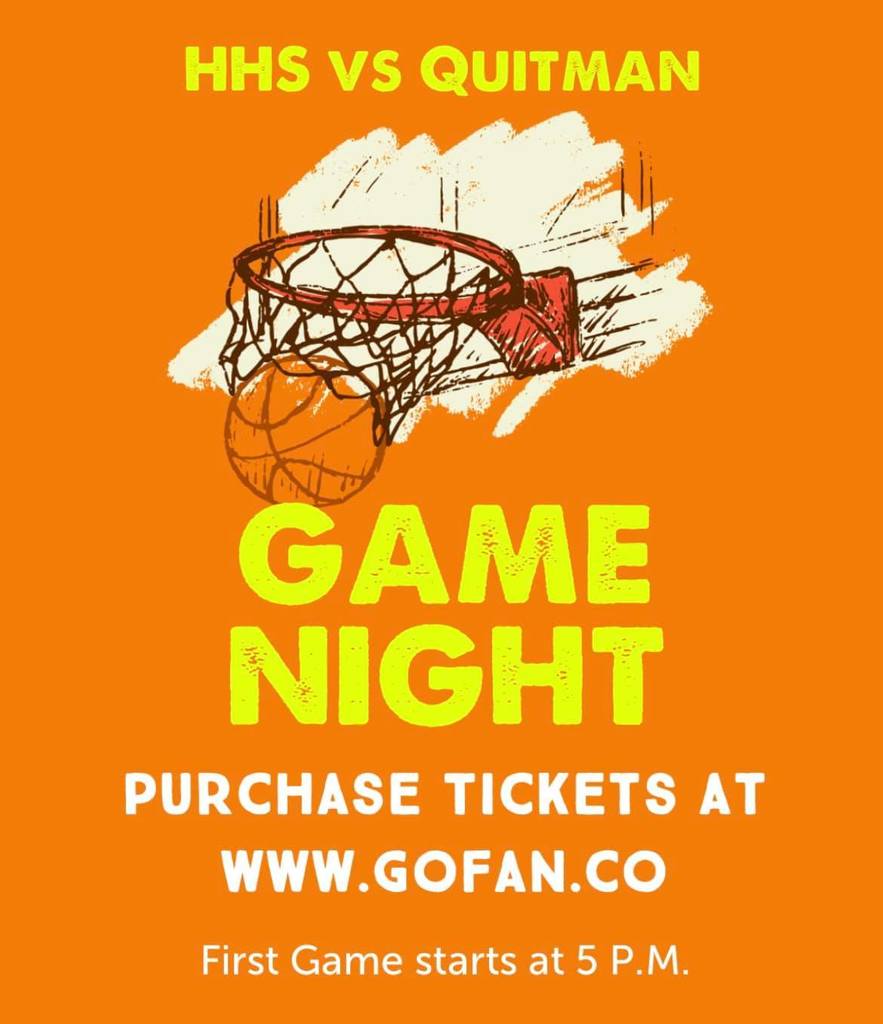 Please continue to pray for Aisha's family and friends.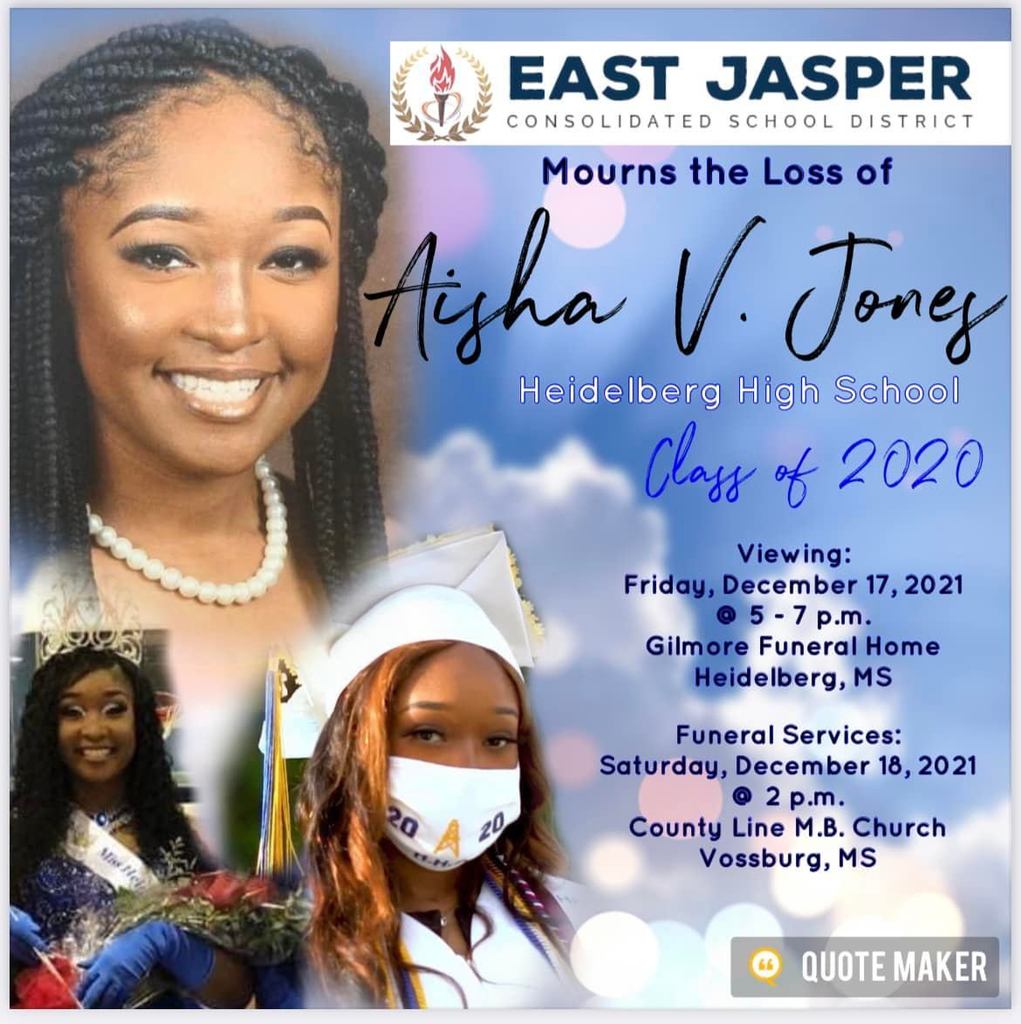 Kindergarten Celebrates Excellence on STAR Assessments with Food & Fun